Entitled "Napoléon et Bertrand, le retour des héros" ["Napoleon and Bertrand, the return of the heroes"], this retrospective will bring together the emblematic works of the two men, from their stay on St Helena between 1815 and 1821, until the Return of Napoleon's Mortal Remains ("Retour des Cendres") in 1840. Paintings, prints and engravings, furniture, clothes and personal memorabilia will evoke the role of these two personalities whose destinies were intimately linked, and the different episodes of their years of exile, before the legend took over their story.
In addition to the permanent collections, some thirty rare items will be on display: emblematic portraits, landscapes or sketches taken on the spot, model ships and, above all, clothes that belonged to Napoleon or his loyal general. Appropriate signage will enable visitors to find their way around the specific sections, but also to find, within the usual museum circuit, the other objects or works directly related to the theme chosen and presented in the museum's permanent spaces.
Finally, a recreational area, based around a spectacular diorama and illustrated with "images d'Epinal" or contemporary creations, will welcome the youngest visitors, for an immersion in the "Napoleonic" world, past and present. Organised in partnership with several institutions, in particular the Ville Impériale brand and the Association du Souvenir Napoléonien, this exhibition is part of the numerous events both national (Paris, Malmaison, Fontainebleau, Ajaccio, Brienne, Lunéville, Ile d'Aix, etc.) and international (from Waterloo to St Helena) proposed throughout 2021 ("Année Napoléon").
To accompany this event, curated by David Chanteranne, a special programme will also include a literary salon, a series of talks and school workshops. In addition, an exhibition catalogue, a children's booklet and a board game will be published.
website of Musée Bertrand (French)
Also in Chateauroux, until 26 June , you can see the winning entries of the painting competition
"Regard sur la place Sainte-Hélène et la statue du général Bertrand"
at the Médiathèque Équinoxe
41, avenue Charles de Gaulle
36000 Châteauroux
From 1 to 3 October 2021: IMPERIAL WEEKEND
– Friday 1 October Open Day of the Delegates of Souvenir Napoléonien (France and Europe) in Châteauroux.
– Saturday 2 October Colloquium "Sainte-Héléne 1821-2021" under the aegis of the Fondation Napoléon.
– Sunday 3 October Large bivouac in the field on the banks of the Indre river opposite the Château Raoul, parade through the town with the music of the guard and a detachment of cavalry and infantrymen and battle re-enactment.
For other Napoleonic things to visit in Chateauroux:
Website of Chateauroux "ville imperial"
Website of Chateauroux tourism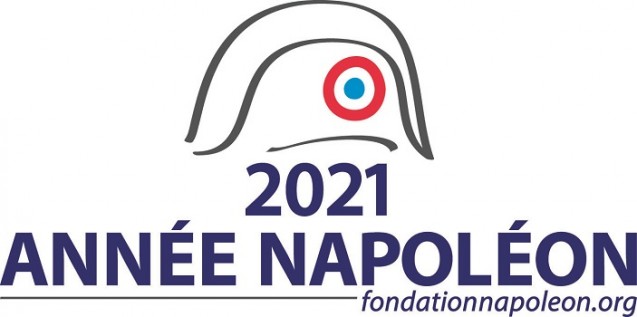 Chateauroux is a partner of "2021 Année Napoléon"
Musée Bertrand

Region:

France (outside Paris and Ile de France)

Address:

2 rue Descente des Cordeliers 36000 Châteauroux, France

Telephone:

02 54 61 12 30 or 02 54 34 10 74

Website: