The Natural History Museum of the University of Pavia is organizing a guided tour, open to all, dedicated to Napoleon I and his stays in Pavia. Saturday, June 23, with meeting at 10.30am in Piazza Botta 10 in Pavia, you can access the ancient aristocratic residence of the Botta Adorno family that was considered the most elegant and decorative of the city. This is how Luigi Malaspina di Sannazzaro defined it in his Guide to the city of Pavia, listing its glorious palaces. Not to be missed, during the morning, is the visit to the so-called Napoleon's Room, normally closed to the public and perfectly preserved with its stuccowork and frescoes to commemorate the stay of Napoleon and his wife Josephine in May 1805.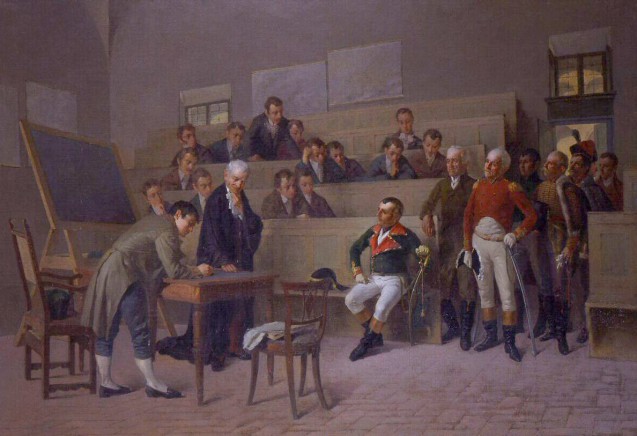 The couple passed through Pavia for a three-day stop during the journey that led the Emperor to Milan for the proclamation as King of Italy. In Pavia he visited the Visconti Castle, the Ghislieri College and the University where he also attended a lecture by Alessandro Volta, immortalised in a beautiful painting now kept in the Civic Museums of Pavia.
The stay in Pavia provided, but this time only for the Empress, also an evening of pleasure at the theater of the city, at the time called the Noble Condominio, then Fraschini, where Josephine attended a show without enjoying the final act.
The visit on Saturday 23 June, curated by the Museum of Natural History of the University, will end in Viale Matteotti at the building of the former Collegio Caccia, another historic site that saw the presence in the city of Bonaparte at a time of great social turmoil at the end of the eighteenth century. On that occasion, dated 25 May 1796, Bonaparte met the mayor of the city, Camillo Campari, to whom he granted clemency to Pavia. A clearly legible plaque outside the building at number 20 commemorates the historic meeting.
Napoleon entered Pavia in two moments, leaving a trace of himself in buildings and initiatives that still speak to us about him and that will be the subject of the stories of the initiative signed by the university.
Ticket euro 5,00. Children 6-12 years euro 3,00.
10.30am-12pm.
No need to book. For info museo@unipv.it 0382 986297.
link in Italian