The House of the Last Cartridge is a museum dedicated to the fighting that took place between the French and Bavarian soldiers at Bazeilles during the Battle of Sedan in 1870. During the two days of fierce fighting, 2,655 French marsouins and bigors [French marine foot and artillery soldiers] and nearly 5,000 Bavarian soldiers lost their lives in the small village. The battle has become famous for the French soldiers who defended the village down to their 'last cartridge', eventually facing the Bavarian troops from inside an inn: their last stronghold.
Housed in the inn itself, this museum presents an immersive and authentic experience of the battle. The collections are largely made up of objects left by soldiers at the scene of the fighting, and donations from their descendants.
Learn more about the fighting here through the painting by Alphonse Marie Deneuville. This painting is also part of the museum's collection. 
You can also visit the Ossuary that serves as the final resting place for the fallen French and Bavarian soldiers.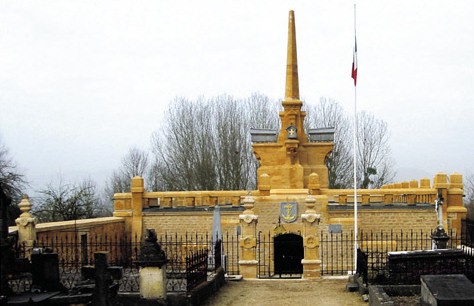 Opening times:
The museum is open every day except Monday and Tuesday
From 1 April to 30 September: from 13.30 to 18:00
From 1 October to 31 March: from 13:30 to 17:00
Closed from 15 December to 5 January
Tickets:
Adults: 3 €
Children: 1.50 ,
Military and Veterans: 1.5 €
Families (2 adults + 2 to 3 children): 6 €
Adult Groups: 1.50 €/person
Children's groups: 0.50 €/person
Some parts of the museum are not accessible for persons of reduced mobility
Museum website: www.maisondeladernierecartouche.com
Museum access: