In April 2014, the Museum of the Franco-Prussian War and the Annexation was inaugurated in Gravelotte, a town famous for the battle of Saint-Privat (known as the battle of Gravelotte in Germany) that took place there on 18 August 1870.
The museum is not just a linear account of the conflict that broke out between France and Prussia and its German allies from the summer of 1870 to the spring of 1871: it recounts the strategic and tactical aspects of the war, and shows the day to day living conditions of the soldiers on both sides.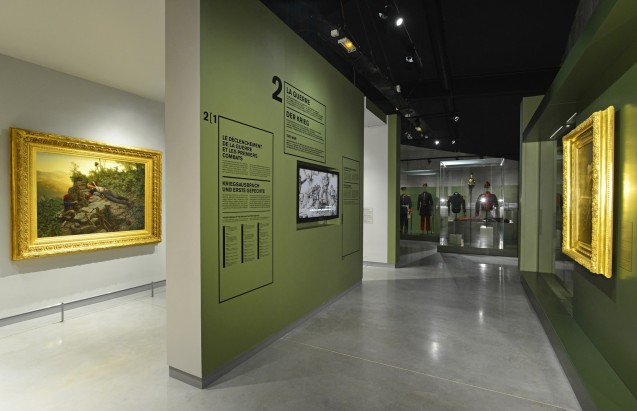 The museum's collection features numerous paintings and sculptures, press cuttings, personal objects, photographs, and contemporary testimonies of the conflict, some of which are on loan from many other museums, institutions, and individuals, both French and German. Examples include the 4 modèle [model 4] 1858 field gun and the Reffye cannon, both of which are on loan from the Musée de l'Armée.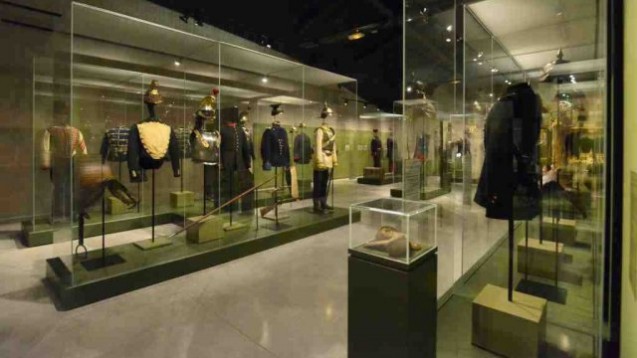 The museum (900 m2) is resolutely modern in its architecture.. The displays are trilingual (French, German, English), and tell the story of the post-war period and the annexation of Alsace and the Moselle department to the new German Empire, as well as details of the administrative and urban changes made in the region.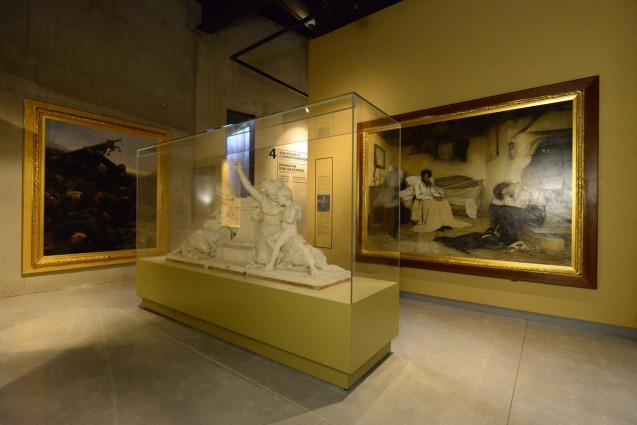 The Museum of the Franco-Prussian War and the Annexation at Gravelotte is unique. It uses multimedia to make the experience as educational as possible: tablets are available to allow the younger visitors (not exclusively!) to explore the museum through the story of Lucien, a young man living during the war. Temporary exhibitions, re-enactments, guided tours and workshops also form part of the educational programme.
► Watch a video (in French) about the museum  (France 3 Grand Est – duration: 1 min 43)
The Museum at Gravelotte which has been constructed at the site of the battle, itself a place of commemoration.  A walkway starting from the Hall of Remembrance (inaugurated by Wilhelm II on 11 May 1905), in the centre of the Franco-German military cemetery and opposite the museum, leads visitors to several memorials and plaques that indicate the locations of the fighting.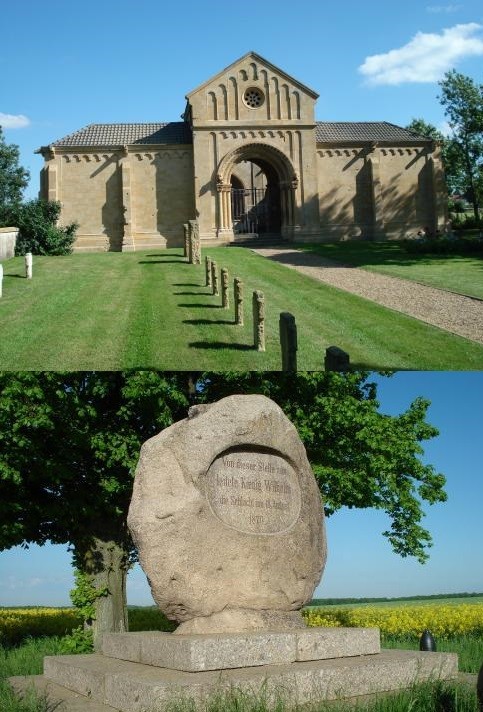 Marie de Bruchard, February 2020 (trans JR)
Musée de la Guerre de 1870 et de l'Annexion [Museum of the Franco-Prussian War]

Category:

Museums, Stately Homes and Residences

Region:

France (outside Paris and Ile de France)

Address:

11, rue de Metz 57130 GRAVELOTTE, France

Opening hours:

From 8 February to 13 December:
Tuesday to Sunday from 10am to 1pm and from 2pm to 6pm.
Closed Mondays and 1 May

Telephone:

0033 (0)3 87 33 69 40

Website: