Exhibition catalogues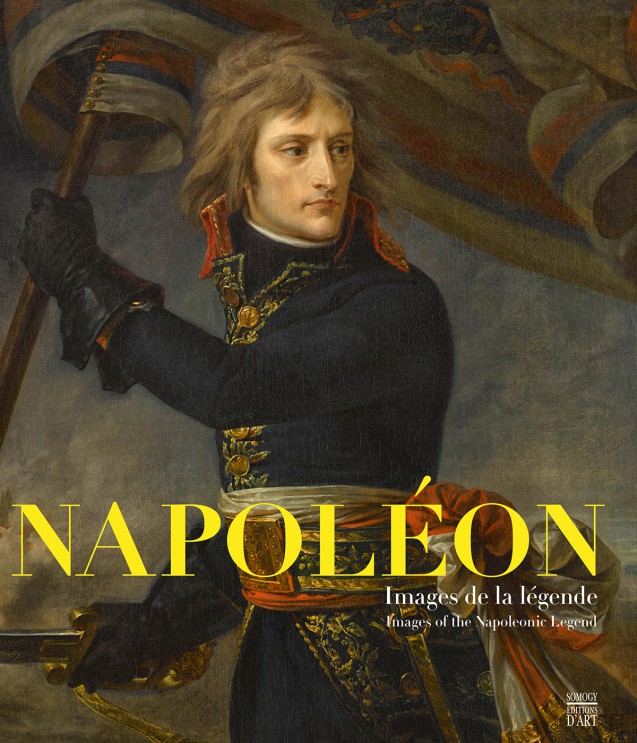 LACAILLE Frédéric (Ed), MARGUERITE Marie-Lys (Ed), Napoléon: Images of the Napoleonic legend
COVILLE Quinton (Ed), WILLIAMS Kate, Emma Hamilton: Seduction and Celebrity
GARRIC Jean-Philippe (Ed.), Charles Percier: Architecture and Design in an Age of Revolutions
UCKHARDT Jochen, MINNING Martina, Porcelaine royale. Napoleons Bedeutung für Sèvres und Fürstenberg
BADETZ Yves, ‎ PERRIN Paul, ‎ VIAL Marie-Paule (Eds), COGEVAL Guy, The Spectacular Second Empire, 1852-1870
Biographies: people and personalities of the First or Second French Empire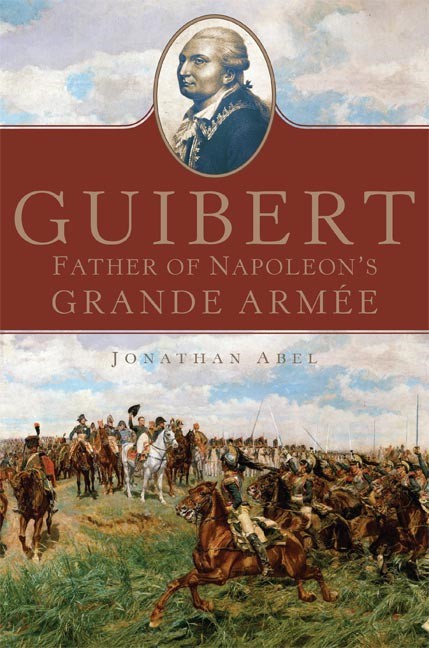 Mahon William, Waterloo Messenger: The Life of Henry Percy, Peninsular soldier and French prisoner of war
SULLIVAN Anthony, Man of War: The fighting life of Admiral James Saumarez: from the American Revolution to the defeat of Napoleon
HOUNSLOW E J, Nelson's right-hand Man: The life and times of Vice Admiral Sir Thomas Fremantle
FONTANA Biancamaria, Germaine de Staël: A Political Portrait
DEUTSCH Alexandra, A Woman of Two Worlds: Elizabeth Patterson Bonaparte
FREER Wendy, Ann Ayre Hely, a Crimean War Nurse from Ravenstone, Leicestershire
ABEL Jonathan, Guibert: Father of Napoleon's Grande Armée
BROWN Lally, The Countess, Napoleon and St Helena: in exile with the Emperor, 1815 to 1821
BEGLEY Adam, The Great Nadar: The Man Behind the Camera
BURNHAM Robert, MCGUIGAN Ron, Wellington's Brigade Commanders: Peninsula and Waterloo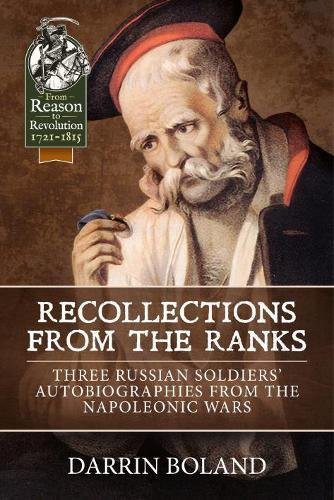 Memoirs and letters, from the First French Empire
BOLAND Darrin (trans), Recollections from the Ranks: Three Russian Soldiers' Autobiographies from the Napoleonic Wars
WILKIN Bernard, WILKIN Rene, Fighting For Napoleon: French Soldiers' Letters 1799-1815
GLOVER Gareth, A Scot's Grey at Waterloo: The Remarkable Story of Sergeant William Clarke
The Second Empire Imperial Family 
LANAGAN Glenn, The French Prince: from Tragedy to Transformation
The First French Empire
MUSTAFA Sam A, Napoleon's Paper Kingdom: The life and death of Westphalia, 1807-1813
GLOVER Gareth, The Forgotten war against Napoleon: Conflict in the Mediterranean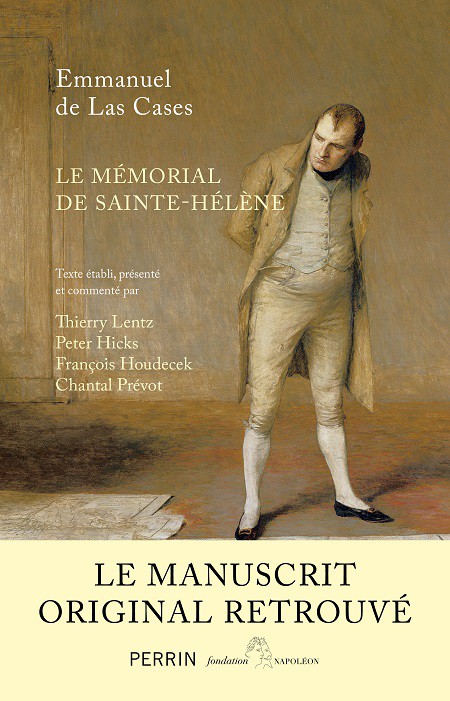 This year's 'must have' publications from the Fondation Napoléon (in French):
DE LAS CASES Comte Emmanuel, HICKS Peter, HOUDECEK François, LENTZ Thierry, PRÉVOT Chantal, Le mémorial de Sainte-Hélène: Le manuscrit original retrouvé (The Memorial of St Helena: the original manuscript)
NAPOLEON I, Correspondance générale de Napoléon Bonaparte. Tome XIV : Leipzig, juillet 1813-décembre 1813 (The General Correspondance of Napoleon Bonaparte, Volume XIV: Leipzig, July 1813-December 1813)
LENTZ Thierry (Ed.), Napoléon et le droit (Napoleon and Law)
Collector Series
DANCOISNE-MARTINEAU Michel, Saint Helena, an island under siege (15 to 17 October 1815)
Military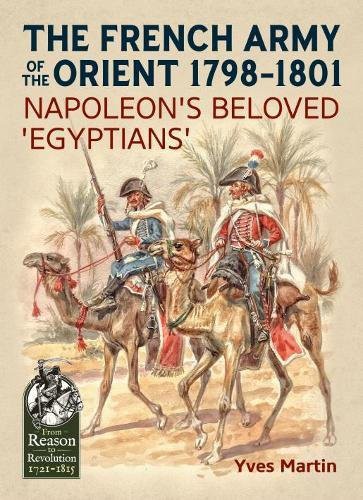 MARTIN Yves, The French Army of the Orient 1798-1801: Napoleon's beloved 'Egyptians' 
DAWSON Paul L., Napoleon and Grouchy: The last great Waterloo mystery unravelled
DAWSON Paul L., Marshal Ney at Quatre Bras: new perspectives on the opening battle of the Waterloo Campaign
ESDAILE Charles, Godoy's Army: Spanish Regiments and Uniforms from the Estado Militar of 1800 (a facsimile of an 1800 book, with introduction)
HUSSEY John, Waterloo: The Campaign of 1815: From Elba to Ligny and Quatre Bras Volume I
FIELD Andrew, Grouchy's Waterloo: The Battles of Ligny and Wavre
FIELD Andrew, Waterloo: Rout and Retreat
BARRY Quintin, Far Distant Ships: The Blockade of Brest, 1793-1815
Alternative History
TSOURAS Peter G, Napoleon Victorious!: An alternative history of the Battle of Waterloo
NORTH Jonathan (Ed), The Napoleon Options: alternate decisions of the Napoleonic Wars
Curiosities
OWNER Martyn, Nelson's Lost Jewel: The Extraordinary Story of the Lost Diamond Chelengk
GAMES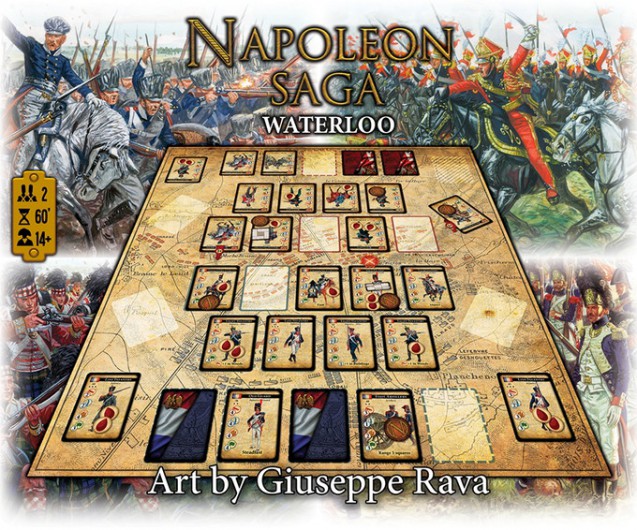 Sails of Glory: The Napoleonic Wars
Blücher
Lasalle
Soldier Emperor: Napoleon's Wars, 1803-1815
Napoleon Saga: Waterloo (This is the newest Napoleonic board game, which has been funded on Kickstarter; late "pledges" are still accepted).
DVDs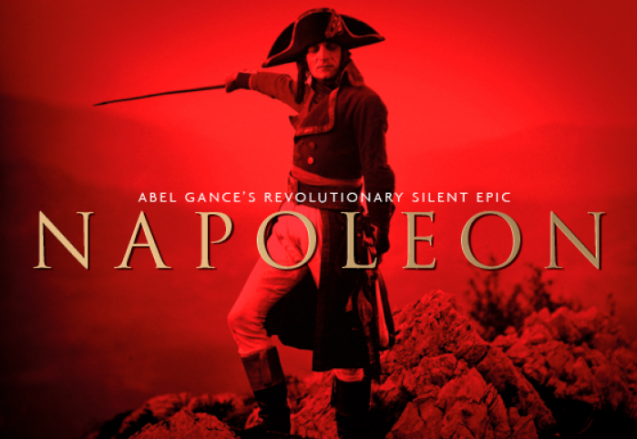 GANCE Abel, Napoleon (1927, 2016 restoration by Kenneth Brownlow, BFI)
A selection of DVDs telling the story of the Napoleonic Wars (from Pen and Sword Books)